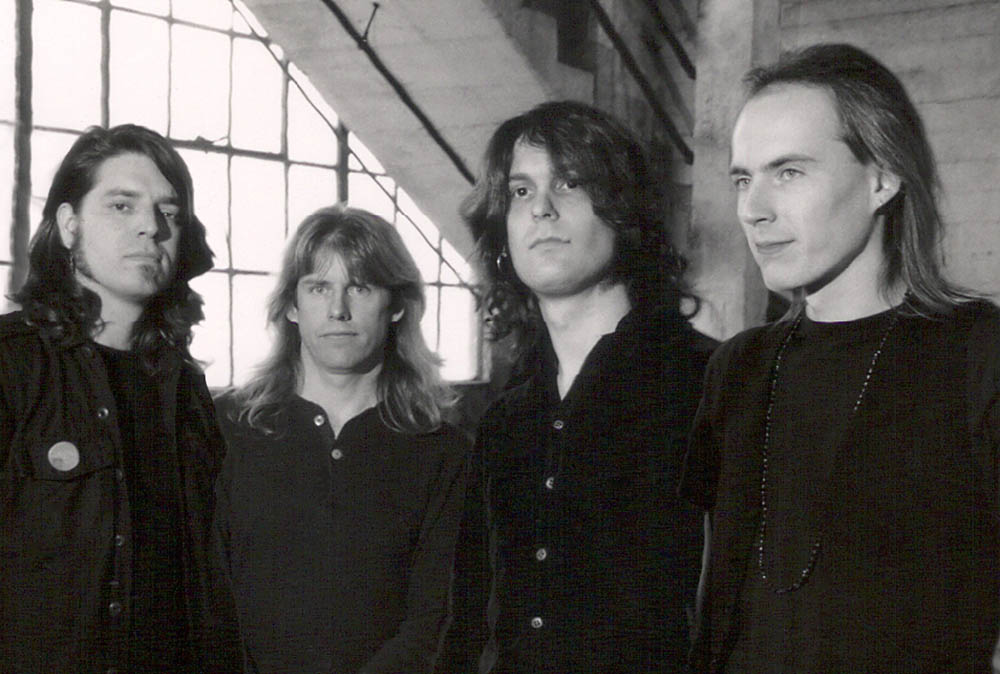 The Ophelias : My attempt at Cutting to the Chase. –Alexander Carlisle, 2019
Art-Punk, Progish-Psychedelia? The Ophelias are most accurately comparable to 1970-'71 David Bowie, Syd Barrett and early Pink Floyd, early Killing Joke, The Kinks, Led Zeppelin, Bob Dylan – mostly because of the harmonica – and The Mothers Of Invention. The singer, Leslie Medford, is highly idiosyncratic, making them "unmistakable", I'm sure. A good deal of the time he sounds slightly unhinged – as Ophelia the madgirl, perhaps. With warble and flutter reminiscent of Marc Bolan, Ray Davies or Blind Owl Wilson; Robert Plant-ish caterwauls, Peter Hammillian screams, and fragile sweetness à la The Incredible String Band; Medford's vocals will not be ignored. I'm trying to be as accurate as possible here, because according to many, The Ophelias were "weird", and this perception of them as purposely strange impeded their career. I postulate that if they had been active in 1968-72 instead of 1984-89 there would have been no such perception and they would now be among the truly celebrated bands of rock and roll history.
Medford tripped on psilocybin a lot, even on stage. The Ophelias smoked marijuana constantly and fairly guzzled beer. They were in their twenties and they were a real rock and roll band. The psilocybin does perhaps stand Medford apart and inject something genuinely Dalíesque, but certainly no moreso than Barrett's mandrax, and none of the comparable bands listed above were anywhere close to "straight" musically or otherwise. Adventuring is at their core, as it is with The Ophelias.
I do not want to send the listener on a hunt to find echoes of other bands in the recordings made by The Ophelias. You can do that and find many other famous bands poking through here, there and everywhere. The Ophelias don't settle into any one style, and while echoes of others abound, they do not overwhelm the uniqueness of The Ophelias brand. In toto they don't sound like anyone else, they sound like The Ophelias, a multifaceted, idiosyncratic, eccentric band…like all the best ones.
The point is, for listeners who like the comparable groups mentioned above, and particularly to those who enjoy smoking pot while listening, and most particularly to those who relish intelligence, adventure and unpredictability in their rock and roll, you will find something very special about getting to know the music The Ophelias left behind.
Should you give The Ophelias a real, devoted exploration? There are so many bands, old and new, one must use one's listening time well, and often such tangents prove time consuming and unrewarding. Personally, I have The Ophelias among my 50 all-time favourite bands. I consider the time I spend with them to be well-spent indeed.