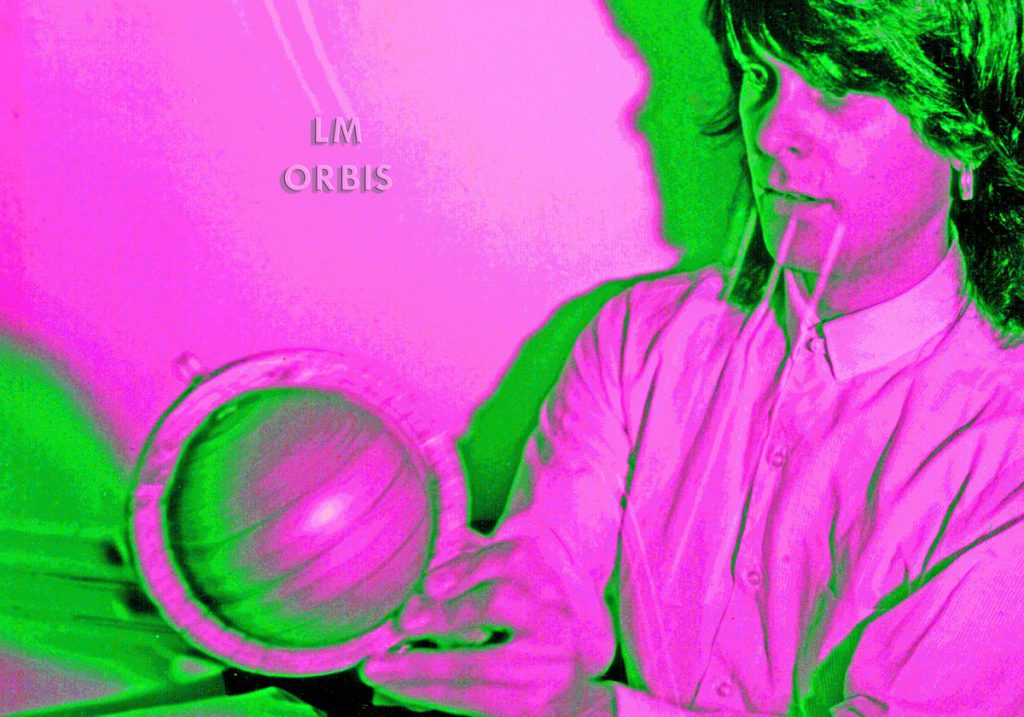 Medford Prog Guide (coming soon!)
---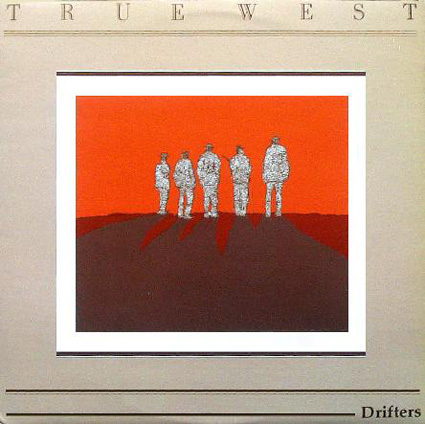 Medford:
"I am happy to count myself a friend of Gavin Blair, True West's lead singer, a friendship which grew close during True West's heyday, and since Gavin's best buddy was their late bassist Kevin Staydohar I have fond memories of we three chumming about at True West shows, other band's gigs, concerts, parties, and at least one wedding. I sang chorus vocals on "Morning Light" on their second album Drifters, and at their request I lent Russ Tolman and Steve McGrath my 1966 Richenbacher electric guitar, and my Takamine acoustic for the Drifters sessions – both of which can be distinctly heard on several songs. (Unfortunately, none of these things made it into the album credits or thank you's. Oh well.) A few years later True West and The Ophelias played three shows together before True West "twained". Truth be told, Gavin was my first musician-of-stature friend from the San Francisco scene. We bonded over Barrett. Through Gavin I met nearly all the members of those LA and SF psych/alt-country outfits like Green On Red, Thin White Rope, Dream Syndicate, LongRyders…even the Flamin' Groovies, Gun Club and Tex and the Horseheads. Slainte, Mr Blair."
---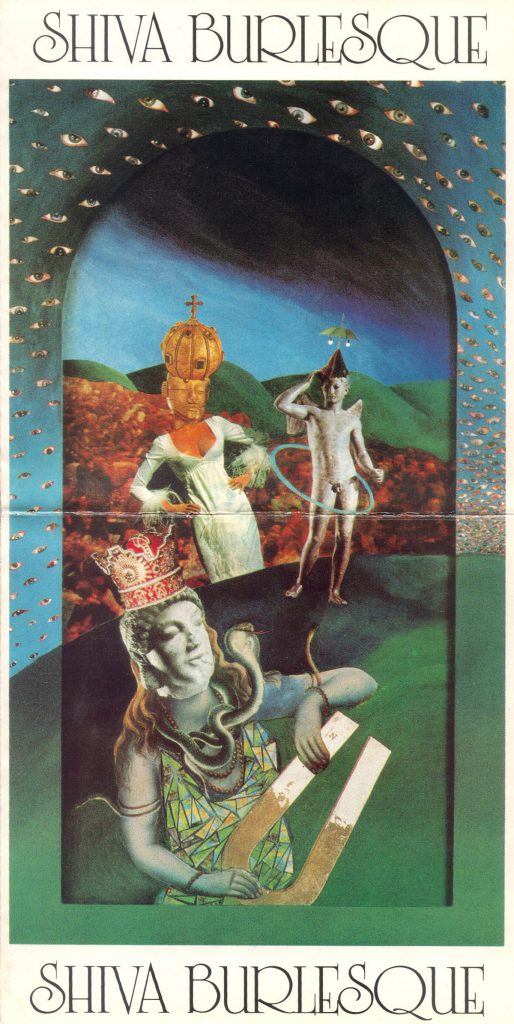 Leslie Medford guested as trumpeter on both Shiva Burlesque albums: Shiva Burlesque recorded Spring/Summer 1987, and Mercury Blues recorded Summer 1990. Medford has known Grant-Lee Phillips and Jeffrey Clark – Shiva's songwriting team – since the early 1980s, and The Ophelias and Los Angeles-based Shiva B shared bills often, with Medford regularly playing trumpet on stage with Shiva Burlesque when they visited the Bay Area.
On the first album Medford contributes trumpet on "Work The Rat", "Train Mystery", "Marysupermarket", and sings in "The Black Ship" chorus.
On the second album, Medford plays trumpet on "Chester the Chimp" and "At Last Our Flag Has Fallen".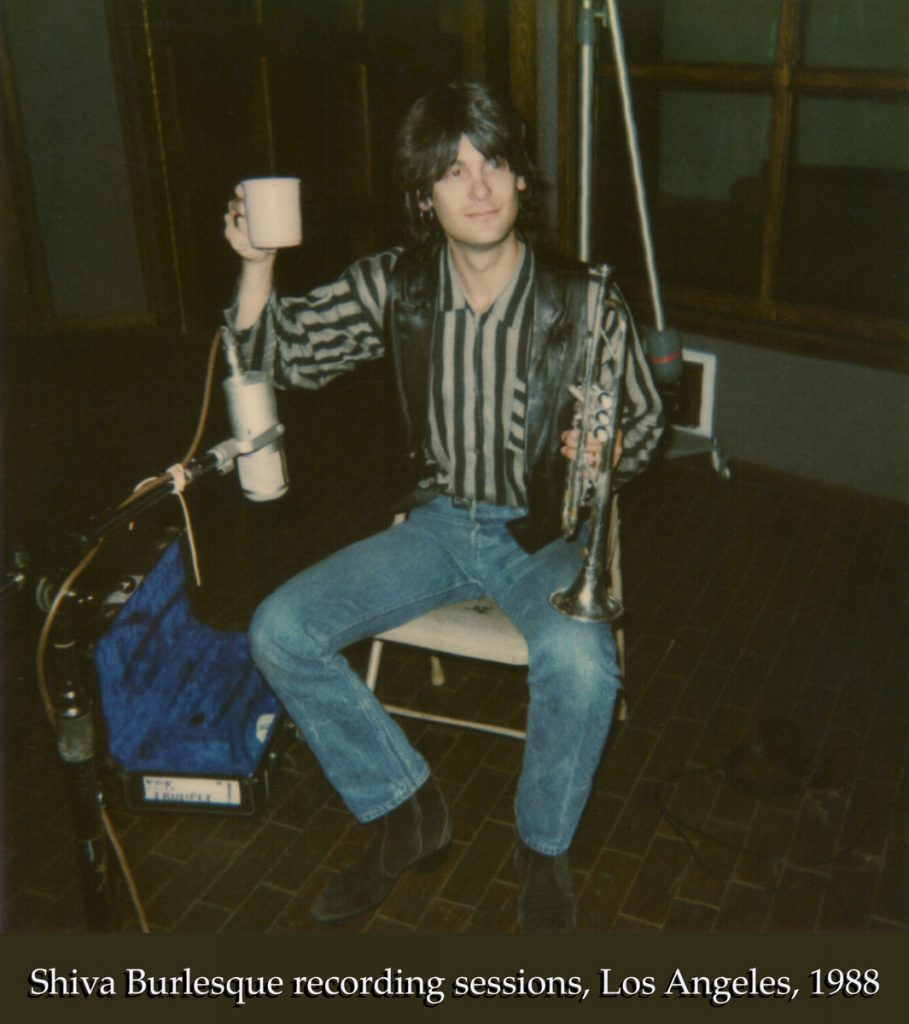 Medford: "On each occasion I was hearing the songs for the first time, making up my parts on the spot from their general instructions, and all was completed in one session. I was quite sympatico with the Shiva Burlesque thing and I think my contributions are positive ones."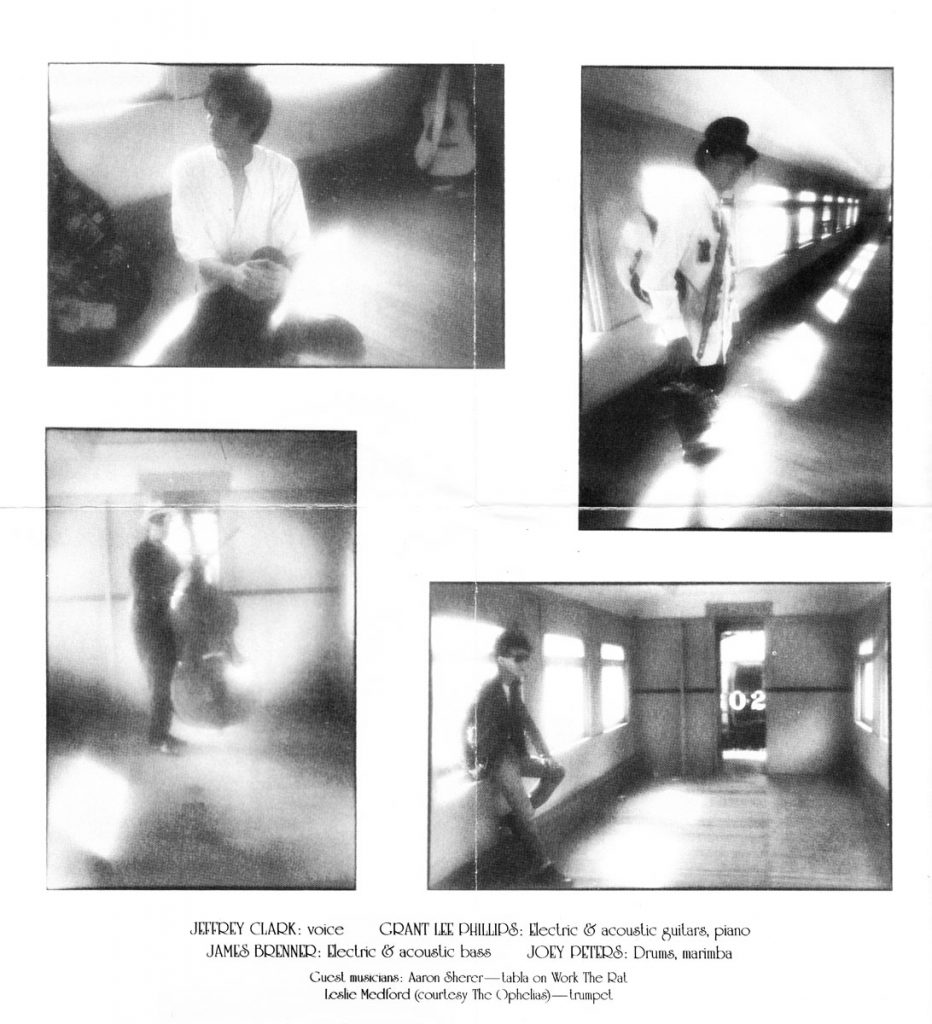 It warrants notice that Medford, Phillips and Clark co-wrote a handful of songs together in the early 1980s before either The Ophelias or Shiva Burlesque were formed. "Whirling Dervish" [Medford/Clark] and "Sleepy Hamlet" [Phillips/Clark/Medford] are two that The Ophelias recorded. There are several others from the same period.
Furthermore – since Shiva Burlesque's first album came out after David immerglück and Edward Benton were already in The Ophelias, these two foursomes became fast friends, particularly adventuring when The Ophelias were in L.A.. Clark was a regular fellow tripper with Medford in those years. And in the end, a woman introduced to him by Clark is the mother of Medford's first daughter, L.C. Medford, and Clark later married Medford's ex, the violinist Elena Powell, whom Medford had introduced to Clark. Weird 'n' Wild!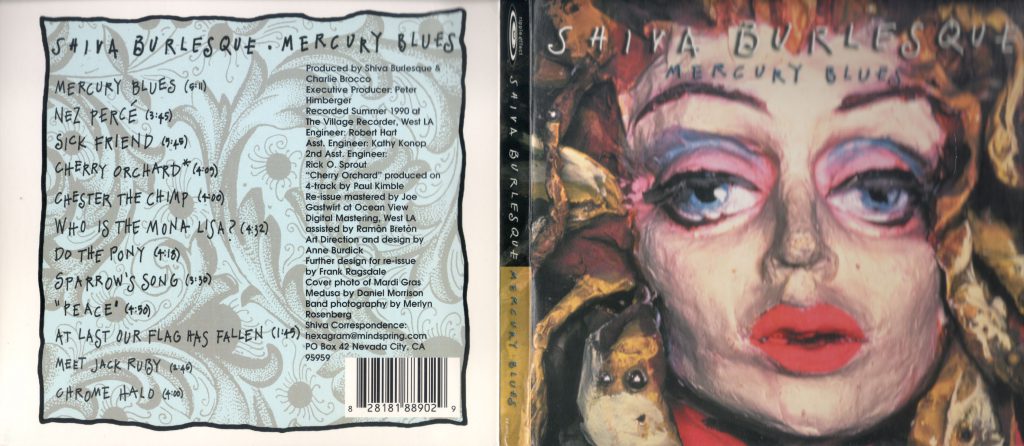 Both Shiva Burlesque albums are good, artful and ambitious, though the second is considerably better-recorded and realized. Grant-Lee Phillips asserted himself with increasing confidence and maturity on Mercury Blues, then took things to the next level with Grant-Lee Buffalo and his subsequent solo work. Medford is admiring.
---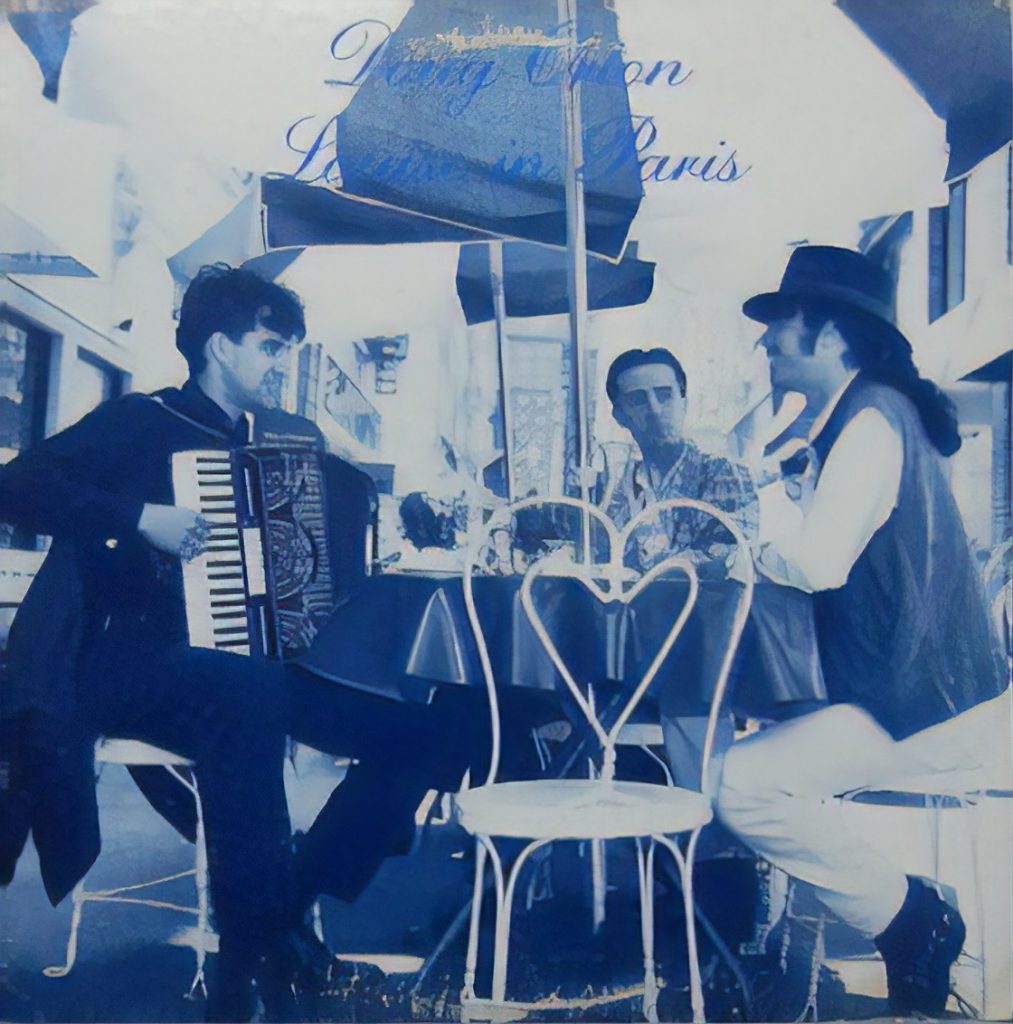 Medford:
"Recorded and released in 1989, this album now would seem to be a quaint oddity, and other than recalling that David Immergluck invited me to participate, and that it was recorded by David Bryson at his Dancing Dog Studios in Emmeryville, a studio where the Ophelias often recorded, I don't recall much about it. Doug Orton's goofy baritone and wryly comic lyrics, are accompanied by accordian, acoustic piano, stand-up bass, and congas. These are augmented by a variety of acoustic instruments including a string quartet and bagpipes. It's kinda Parisian street café and Breton Celtic meets Weird Al and Stan Ridgeway? There are female backing vocals on several tracks. I play wooden recorder on three songs and Cornet on another; Immergluck plays mandolin, pedal steel, and acoustic guitar; David Bryson plays some acoustic guitar as well as engineering the thing; and Eden Unger – who introduced David Immergluck to me initially and was the bass player in Rude Girl and then Legal Reins (Arista Records) – is one of the girl singers. A total of eighteen musicians are credited on the heavy-duty gatefold album jacket. I believe I did my parts in one session with just Doug Orton and David Bryson (engineering) there, Doug telling me what he wanted and me pretty much winging it."
---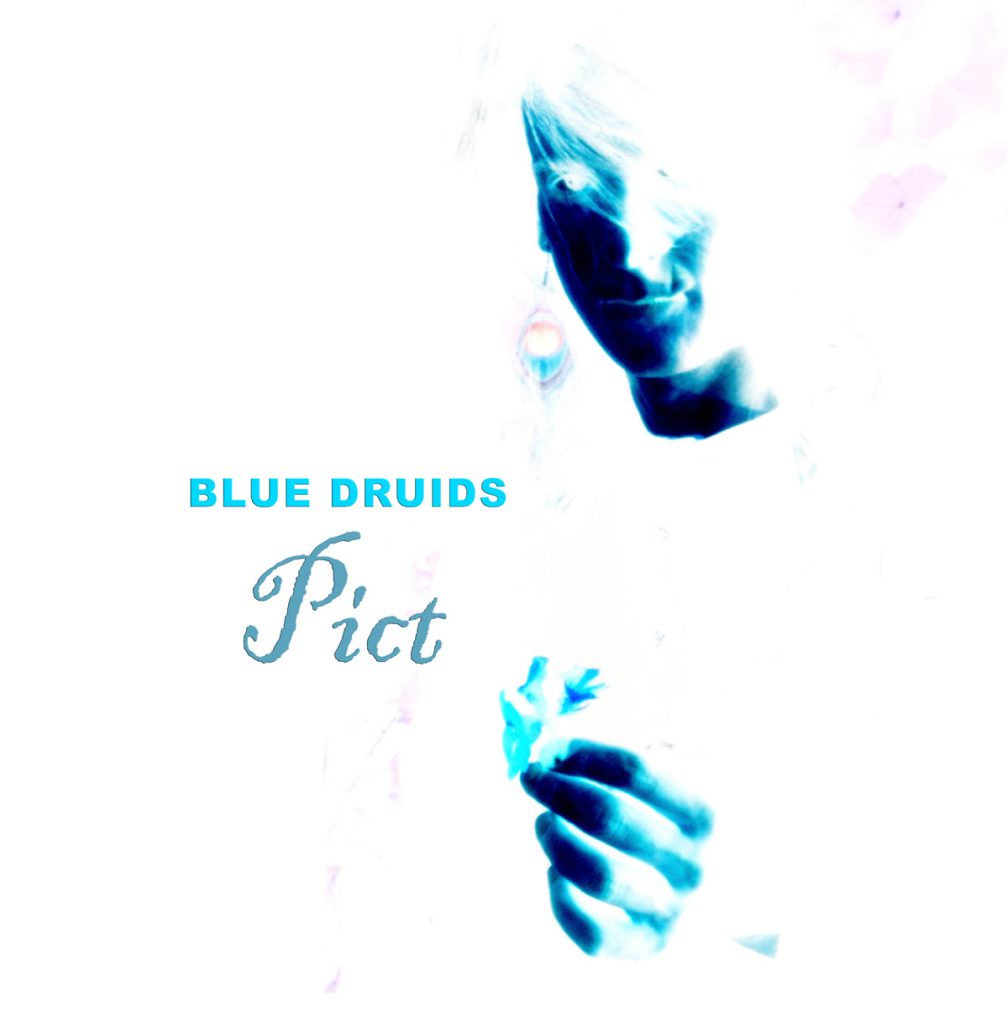 Medford:
"This may be an album of my own concoction, but Pict is a fabulous encapsulation/reduction of the best James Wright songs recorded by a cast of hundreds (ha!) between 1987 and 1990. So many served at His Blueness's Request: I was his main singer-muse, but David Immergluck, David Bryson, Edward Benton, Joey Peters, Elena Powell and Steven Lanza, all entered Wright's orbit from mine, and Immergluck's circle may have contributed another half dozen or more. James had his own musician friends both out West and back East, and he had been making serious music for a long time. I must have sung several of his songs, like "Pictures In Your Face", on four or five different recorded versions, and as I review the cassette tapes that form the basis of Pict it appears I sang on 23 Wright demos all told. Not all of these got anywhere near seeing the light of day, and several other songs went through a half dozen iterations and still didn't satisfy the author. This LM bespoke collection – Pict – was eminently listenable.